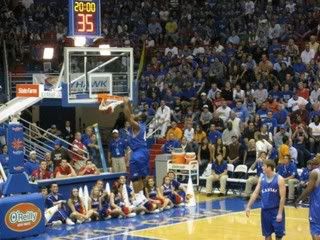 So good to hear that our speedy fire hydrant / resident bulldog Sherron Collins was cleared of, well,
making an elevator even more awkward than it already is
.
And props to Josh Hamilton, err Justin Morneau?

28 in one round?
Well played Mr. Hamilton,
just don't go Bobby Abreu on us.
Collins won't face chargers (
KC Star
via
TBL
)
Hamilton rescues derby (
CNNSI
)
Sluggers can't blame second half (
SeattlePI
)